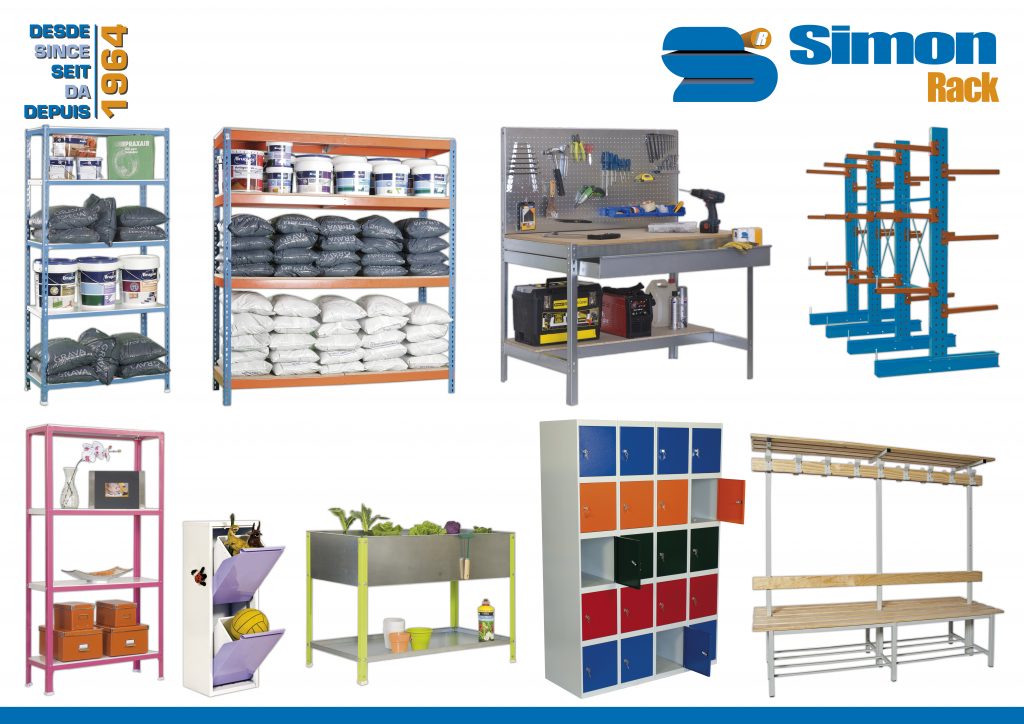 Metal shelving, work benches, urban gardens and metal lockers are the products marketed by SIMON. Due to the fact that their products can be marketed from different departments of the distributors, Depending on your usage, their manufactured them presented by families depending on the different sections of your customers: Simonrack (Management and tools), Simongarden (Garden), Simonhome (Home) and Simonoffice (Office).
Simon shelves- Simonrack is a company dedicated to the manufacture of metal storage systems from 1964. With the wider Europe collection, do not sell projects to the end user, but that is specialized in the DIY sector, Hardware and Industrial supply. The Mission of SIMON is "Supporting business through the metallic shelving".
In Eurobrico to celebrate their 50 anniversary.