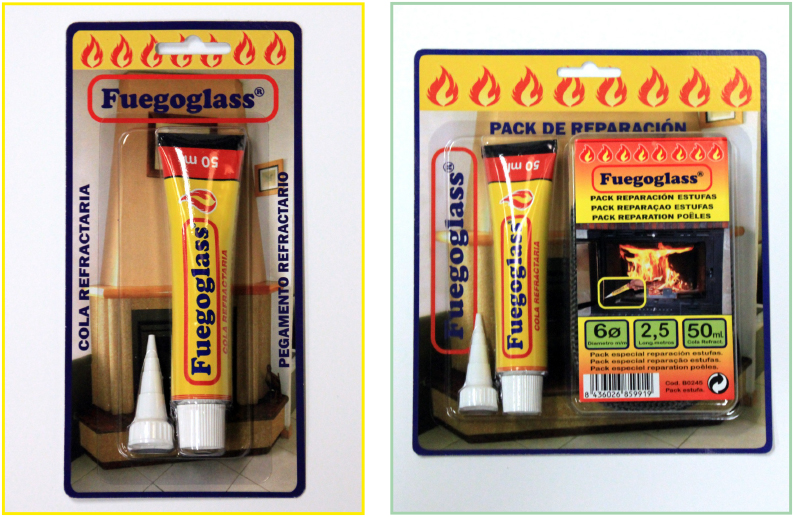 Protection Glass Fire SL, company since its birth related issues of fire as Windows Firewall, glasses, glass-ceramics and ancillary products, It launches its new range of blister repair for heaters, fireplaces and boilers.
As a novelty it is a wide range of DIY products for both professional and the individual who covers a wide range of possibilities for repair.
Being manufacturers & not distributors, We offer a quality product that is widely recognized in the professional field of the manufacturer of fireplaces and stoves.
Develop the manufacture of refractory tail with first quality products for adhesion and correct gluing, without top of the adhesive or dissociation of its components.
The presentation of the blister of repair has been developed in a compact format composed of a refractory tail pipe and 2.5 MTS of cord or Ribbon of glass of various thicknesses and densities.
FUEGOGLASS® is a registered trademark of PROTECTION GLASS FIRE SL
For more information: www.fuegoglass.eu; ventas@fuegoglass.eu