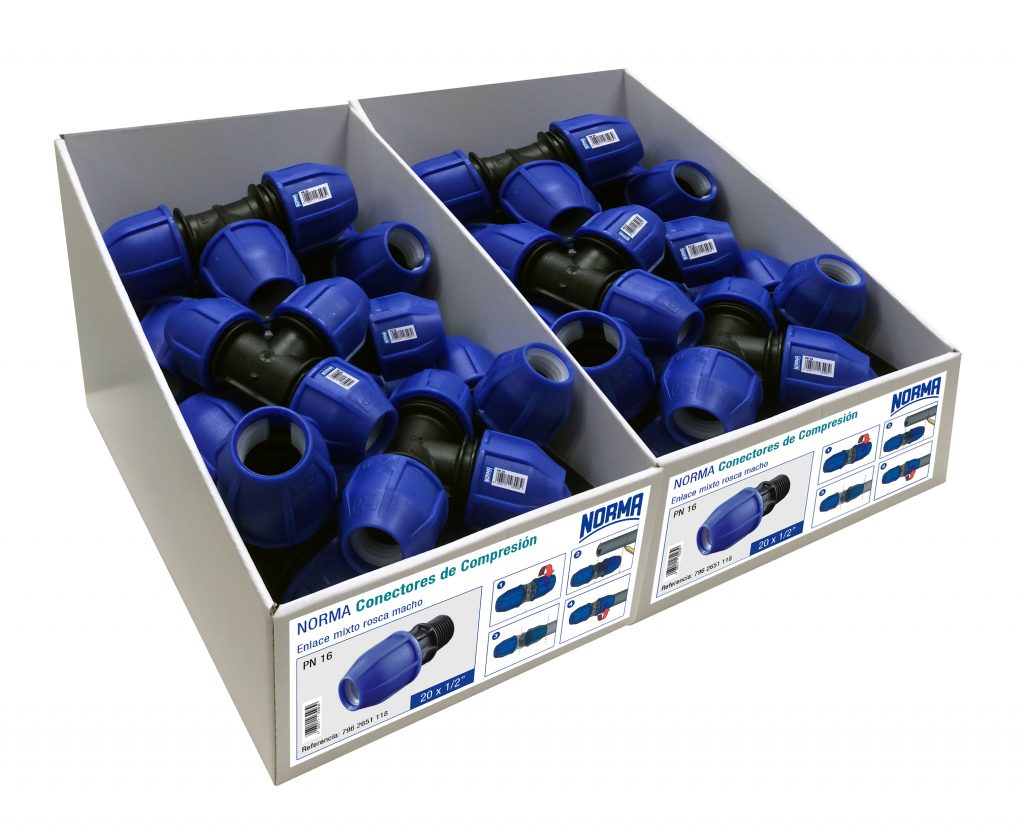 Under the brand name EV Rain, Standard bindings distributed from January of 2014 irrigation channel products hardware and DIY. Among the wide range you can find products both for surface irrigation, the buried as for irrigation by drip.
The range they noteworthy irrigation programmers, manufactured, assembled and tested in Italy of the D'AMICO line, they are completely oriented to the customer, easy to program and with a large screen to display the selected options. Both centers of DIY with a space dedicated to the garden and hardware stores also cannot have a space dedicated to the surface with Spears irrigation, guns and irrigation RAIN EV quick connectors or some droppers, tube and fittings to make domestic facilities of irrigation by drip. All of this is presented in attractive bags / blisters categorized by colors depending on the type of irrigation.
Likewise, completing the range of underground irrigation, Standard fixings presents this year in Spain and Portugal a comprehensive range of fittings in polypropylene PN16 for polyethylene pipe with the guarantee of the brand standard and an unbeatable value.
The new fittings are focused on watering applications (agricultural, parks and gardens, etc) e industrial (transportation of fluids and compressed air) and it is presented in attractive boxes exhibiting with the information of relevant product for sale.
This compression fittings range complete the offer of products for irrigation that attaches standard has launched this year as a result of the collaboration with the Italian manufacturer Rain Spa.