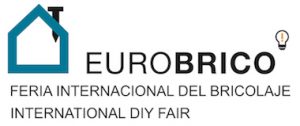 One more time, the international fair of DIY, EUROBRICO, It supports the work of the Foundation Txema Elorza and sponsors the 7th business training day "Building the future of proximity hardware". This initiative is part of the plan of actions that the Feria Valencia competition develops in the DIY sector support, approaching both trade in proximity to large distribution chains.
The day includes a presentation by Paul Foncillas, IESE Professor and one of the foremost Spanish experts in e-commerce, and a round table which will discuss on the current situation, barriers and challenges that face proximity channel stores and featuring prominent hardware store. Likewise, held a presentation on family business, "Differential characteristics of family enterprises management" by Luis Delgado. In both cases, attendees can participate actively and compare their experiences with speakers.
The day is open to owners and managers of hardware store, do-it-yourself shops and industrial supplies. The number of seats is limited to 200 people and invitations you will study request order.
The event will be held tomorrow Tuesday, 21 November, in the facilities of Coarco, Carretera General del Sur, 59 – 38107 – Santa Cruz de Tenerife.
For more information:
Foundation Txema Elorza
Annac.deza@fundacióntxemaelorza.com