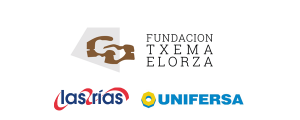 The international fair of DIY, EUROBRICO, It sponsors the 6th day of business training "Building the future of proximity hardware". The day, organized by the Fundación Txema Elorza, se integra dentro del plan de acciones que Eurobrico desarrolla en apoyo al sector del bricolaje, approaching both trade in proximity to large distribution chains.
The day includes a presentation by Paul Foncillas, IESE Professor and one of the foremost Spanish experts in e-commerce, and a round table which will discuss on the current situation, barriers and challenges that face proximity channel stores and featuring prominent hardware store. In both cases, attendees can participate actively and compare their experiences with speakers.
The day is open to owners and managers of hardware store, do-it-yourself shops and industrial supplies. The number of seats is limited to 200 people and invitations you will study request order.
El acto tendrá lugar el próximo viernes 3 de noviembre en el Palacio de Congresos de Santiago de Compostela.
For more information:
Foundation Txema Elorza
Annac.deza@fundacióntxemaelorza.com<mailto:Annac.deza@fundacióntxemaelorza.com>