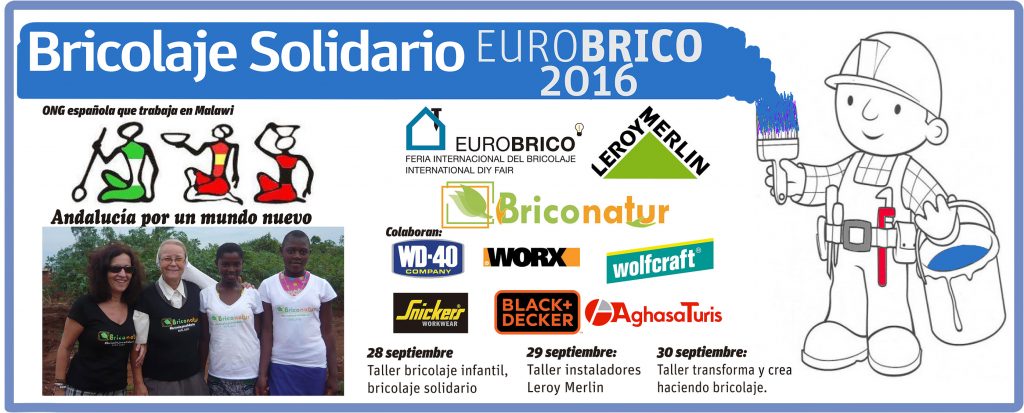 An edition more, Eurobrico along with Briconatur and Leroy Merlin, they organized a program of workshops of DIY that are intended to promote a culture of DIY between all professionals of the sector and the future consumers.
These include his traditional "Solidarity of the DIY workshop" organized by Briconatur and whose funds this year will go to a Spanish NGO working in Malawi, Andalusia for a new world.
It will involve a total of 90 girls and boys aged between the 9 and 10 years, which take place in a pot with wood slats using tools to cut, assemble, Paint, etc. On this occasion the solidarity initiative is supported, In addition, by Valencia of Leroy Merlin stores and related brands in the industry such as Aghasa Turis, Black+Decker, Snickers, WD-40, Wolfcraft and Worx. The workshop will take place throughout the day Wednesday 28 September.
On the other hand, Returns the workshop of installers of Leroy Merlin. Five teams of shops of Valencia will be DIY projects using professional tools of Leroy Merlin in order for them to meet and see the benefits offered by market professionals. Once the workshop, the works will be evaluated by a Committee of experts who will decide which of all is the best project. This workshop will be held all day Thursday 29 September.
Likewise, on the morning of the last day of the contest, various workshops will be held with clients of Leroy Merlin. Transforms and creates doing DIY is the workshop where customers can learn from active practice, the handling of tools, as well as tricks and skills to be able to undertake their own projects of DIY.
The information on the website of the competition www.eurobrico.com.