The workshop "Sponsor a neuron" It has been during the first day of Eurobrico, Fair international DIY, one of the most emotional events of the contest. This initiative, promoted by the Fundación Txema Elorza and Leroy Merlin and which have collaborated actively Briconatur and Eurobrico, It helps to raise funds to help the treatment Alex, a six-year-old boy who suffers from cerebral palsy.
Throughout the morning of today, a total of 68 School of between 10 and 11 years, they have participated in solidarity workshop where he interacted with the Briconatur monitors and have used tools and materials that initiated them in the world of DIY.
In the afternoon, in a very emotional ceremony, Paco war, Leroy Merlin in Leganés store manager; Fernando Bautista, President of Fundación Txema Elorza and Luis Franco, President of Eurobrico, they have commissioned the diplomas of gratitude to sponsors.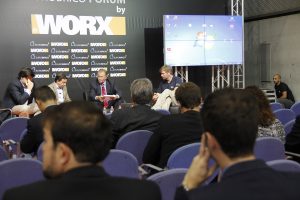 After the presentation of diplomas took place a round table on Corporate Social responsibility, which was attended by Fernando Sánchez Saratxaga, partner and co-founder Briconatur; Fernando Bautista, President of Fundación Txema Elorza and Manager QF + and Rodrigo de Salas, Director of communication and CSR in Leroy Merlin.