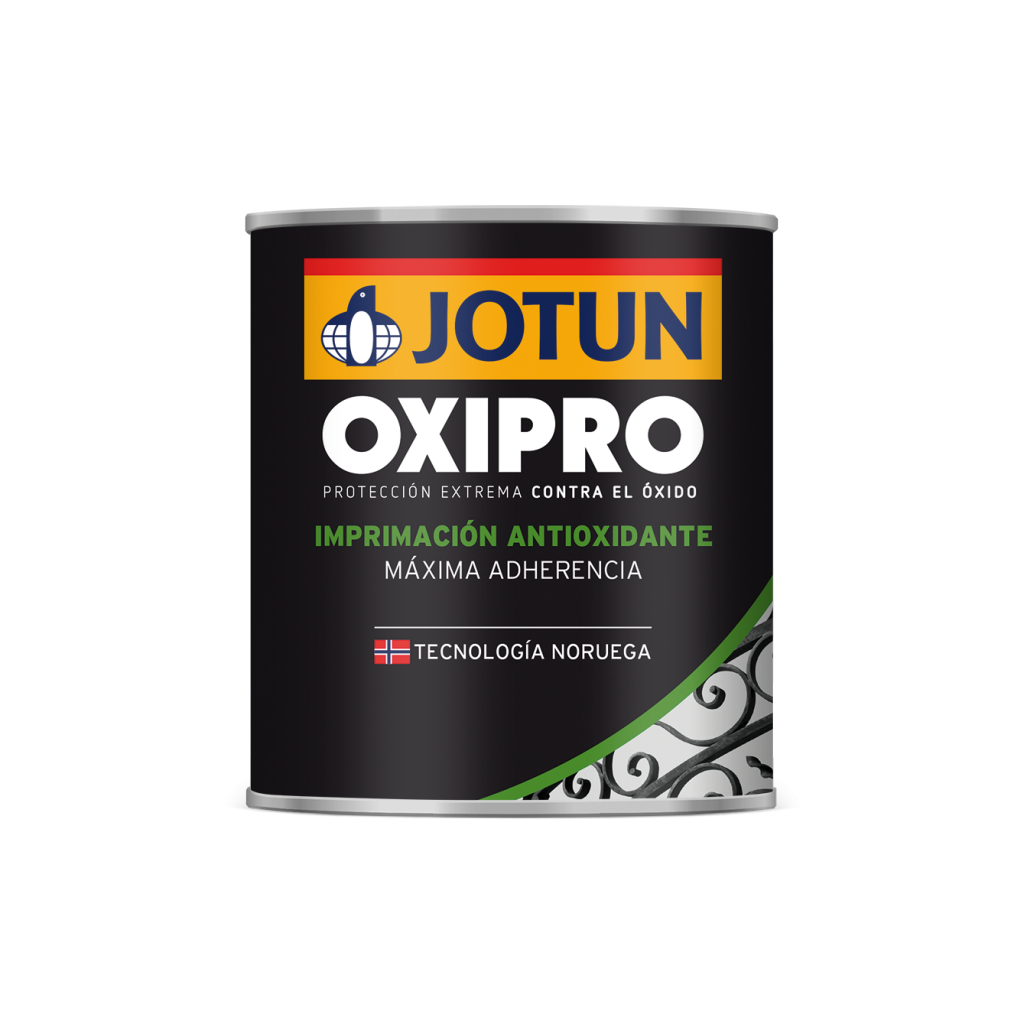 Jotun, Norwegian paint brand, Launches Oxipro, glaze created by experts of the company to withstand the most extreme weather conditions. Its unique technology makes it the best solution to protect all kinds of metal structures from rust, as outdoor furniture, Gates, doors or bicycles.
With more than 85 years of experience, Jotun is a world leader in the protection of the metal. One of every five boats in the world are protected by Jotun, as well as large metal structures such as the Eiffel Tower in Paris, the Burj Khalifa, the tallest building in the world or between Hong Kong and Macao longest steel bridge.
To ensure effectiveness, the new product from Jotun has been tested in the harshest environments and independent laboratories, demonstrating superior protection to other glazes thanks to its greater coverage and incredible resistance to oxidation, UV and weather.
Likewise, Oxipro maintains the new metal for years and offers up to 10 years of protection.
To respond to the different needs of users, both painters and private professionals, innovative Jotun enamel is available in 3 different finishes: Bright, Glazing and forging.
Aware of the hectic pace of modern life, Jotun has designed a product that saves time and money. Two coats of Oxipro paint is enough, It is not necessary to apply the primer as with traditional glazes.
The application of Oxipro is clearly superior to other direct enamels on iron and rust, which guarantees an excellent finish. Oxipro has a special leveling, applies perfectly to brush, roller or gun, you don't need to add since solvent that is ready to use. And very important, It is not necessary to apply the second layer within the first eight hours, What helps the user in the Organization of his time.
Oxipro glossy and satin not only have extraordinary protection against oxidation. Notable for highly durable shine and color, high performance and high chafing resistance, bumps and scratches. In addition, they are available in black and white, but also in bases, what allows thousands of colors through the Jotun Multicolor system. So the traditional colors of enamel can be, but also in countless other letters or colors of Jotun (RAL, etc).
Oxipro forge, it comes in a stylish forged fine grain finish, easy to clean. It is also available in black and grey steel and thanks to its base A, also in the most usual colors through the Jotun tintometric system.
And finally, Jotun Oxipro line includes Oxipro primer, a product with outstanding adhesion on all types of metal surfaces, included copper, aluminum, galvanized iron, etc. Oxipro primer comes in white and has also an extraordinary mating and dry very fast.
Thanks to Oxipro of Jotun already you don't need to limit yourself to paint with enamel direct on iron and rust with conventional colors. Jotun is the number company 1 colors and thanks to the Jotun Multicolor system you can choose which you like in multiple capacities.
Oxipro is a line with great advantages for the Distributor, Since with only 39 references are covered all the needs of painted on metal, will avoid outdated colors and capacities and improve the profitability of the category of enamels direct on iron and rust.
In addition, thinking of the end customer, Jotun has created a practical brochure which specifies the steps to be followed to obtain spectacular results, fast and easy. The brochure also includes an indicative selection of colors used in smooth finish and wrought iron.
About Jotun
Iberian Jotun, S.A. It is the Spanish subsidiary of the multinational Norwegian Jotun A/S, with factories and offices in more of 50 countries. Iberian Jotun is a specialist in the production of paintings from Decoracion-construccion, Industrial, Marine, Nautical and megayachts. The bet of the Jotun group by constant innovation for the production of high quality products, technologically advanced and environmentally friendly with the environment has become one of the leaders in the world market of paintings.