Eurobrico, Fair international DIY, It welcomes in its trade show business HMY YUDIGAR space. A space where to exchange experiences and knowledge with the purpose of relazar a brand in the DIY sector
HMY YUDIGAR, leader in furniture and commercial equipment, you will create a place of business in the eighth edition of Eurobrico, Fair international DIY. In that space, it will show its evolution in the DIY sector and will show visitors the "tool that lack them" to give value to a brand.
In this area of business HMY YUDIGAR will offer exhibitors and attendees to the event the best exhibition of a wide range of services and product solutions, commercial establishments for both brands, with a single objective, give added value to the brand and improve the shopping experience.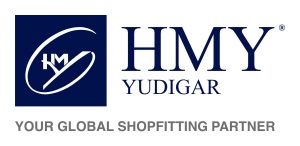 In addition to the trade show, HMY YUDIGAR has organized some talks that will take place during the three days that lasts the contest. Under the title "Solutions to improve the shopping experience", responsible for each of the areas of HMY YUDIGAR will help attendees to enhance your experience of buying in three thematic areas: brand, creating a value, where discussed the importance of the strategy of branding for the growth of the brands; an effective design, where will show some success stories of projects that MYH YUDIGAR has developed in the food industry. And finally, the topic will be the technology, the future of retail, the fusion of design and technology to create and improve the shopping experience.
The talks will take place in HMY YUDIGAR space located at the level 3 Pavilion 4 Feria Valencia. The schedule will be the first day to the 16.00, 17.00 and 18.00 hours; the second day of the contest, 2 October, to the 11.00, 12.00 and 13.00 hours in the morning and the 16.00, 17.00 and 18.00 hours in the afternoon; and the last day talks will only be in morning.