BricoCentro CEO, ADFB president and Vice President of Eurobrico says the event will be the perfect place to meet with customers again at a time when face-to-face visits are very rare.
Eurobrico, the international DIY fair is held at Feria Valencia coinciding with Iberflora del 6 to 8 October 2020. It will do so with all the necessary health and hygiene measures to ensure the safety of all attendees.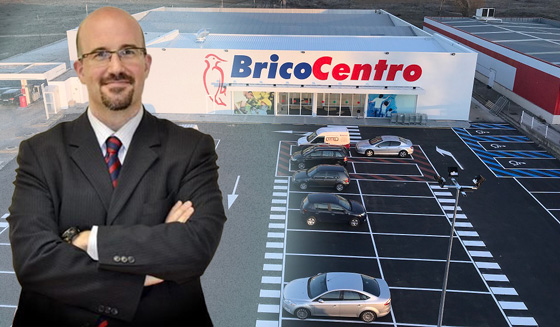 BricoCentro CEO and ADFB President Guillermo Lean stresses the need for professional fairs to be held again. "Physical meetings with suppliers to learn about their news are more important than ever", secures and invites distributors, manufacturers and visitors to participate in Eurobrico 2020, that will be held at Valencia fair with all the necessary health and hygiene measures to ensure the safety of the attendees.
"After this period of isolation we need to see ourselves face to face and Eurobrico is the perfect place to do it", Eurobrico's vice-president points out, which has also highlighted the importance it has for store bosses to be with suppliers, especially in the face of reduced commercial visits this year.
Eurobrico, to be heldof the 6 to 8 October 2020 at the Feria Valencia and that will match Iberflora, with whom he co-organizes the Garden Hall, becomes the ideal place to reclaim business meetings. It's a space 100% Sure, attended by the entire sector. A key meeting point in a moment, the less, Atypical.
That is why the contest has committed itself to the sector through the Euro-Ric Commitment, ensuring the assistance of all purchasing power. In addition, Eurobrico will also give in this edition all facilities to the exhibitor, you won't have to make any prepayments.