Professionals and exhibitors attending the eighth edition of Eurobrico will have the opportunity to experiment and try the latest technology presented by Google, the Google Glass, that are presented in Premiere to the sector in the fair international of the DIY.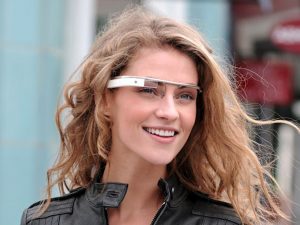 Eurobrico and the leading company in industrial cleaning, Karcher, they have joined forces to present the use of the Google Glass applied to DIY professionals. These smart Google goggles will allow using the reality Aumentadacomo tool to scan images and show additional product any multimedia content. In addition to this new technology, the Google Glass have functions very similar to the of a smartphone today, You can also be tested in Eurobrico.
So the contest has created a space called "Google Glass by Eurobrico"&Karcher"which will be located within the pavilions of the fair, specifically in the Pavilion 2, where will all the professionals verify in situ using this tool.
Eurobrico with this type of action and in cooperation with leading companies in innovation, It promotes and encourages the development of the sector towards innovation and use of new technologies and becomes, Like this, on reference date for the sector.
On the other hand, Karcher since its inception, For more than 75 years, It has become a global brand that offers its customers three strong arguments: maximum performance, innovation and quality. Karcher is currently considered as the leading provider of efficient and environmentally friendly cleaning systems with resources. It stands out for its products reliable and easy to use, solid service and its commitment to continued with the environment, culture and sport.
As a leader in innovation, they set standards in technology, service and design oriented best strengths and the needs of its customers.