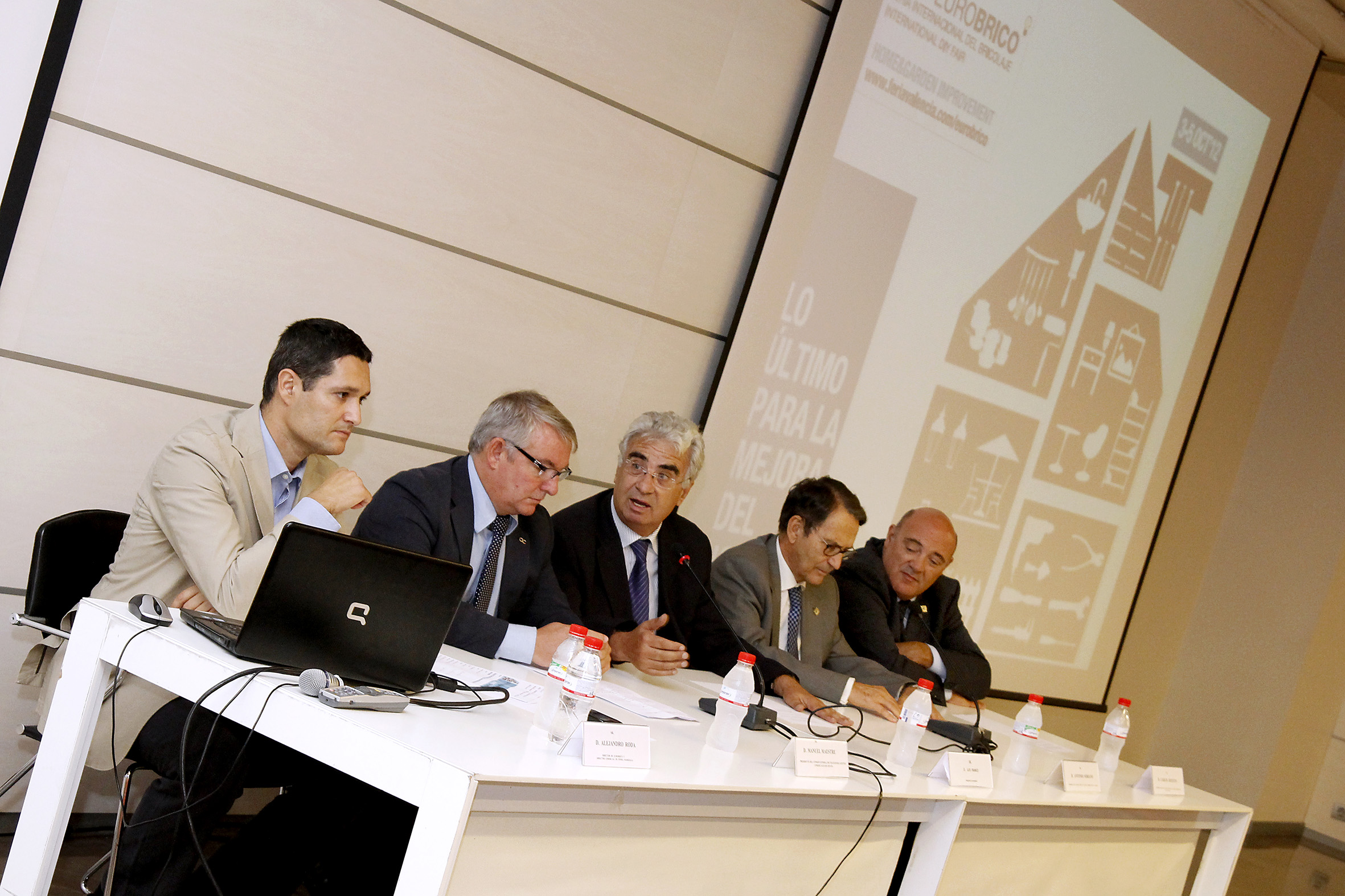 On the occasion of the imminent start of its next edition, the next few days 3, 4 and 5 October, the Eurobrico competition has held a meeting last Friday in Feria Valencia with one of the key pieces in the chain of value of the DIY: commercial agents.
The Act, that it was held coinciding with the celebration last week of the Habitat Valencia fair 2012, He met the President of the General Council of colleges of commercial agents in Spain, Manuel Maestre; the President of the Association of commercial agents in Valencia, Antonio Soriano; as well as to the President and director of Eurobrico, Luis Franco and Alejandro Roda, respectively.
As said Luis Franco, "with this Act we wanted to demonstrate once again the importance for Eurobrico professional intermediation has, and put on the table our fair is your competition. With our showroom we are to is put at your disposal a professional tool more, that allows you to maximize your time and get the most during your visit to the fair".
The Eurobrico contest, This year is simultaneará with the celebration of the Iberflora salon specializing in the green sector, It will open with the offer of about 370 exhibiting firms with a programme of parallel activities that investment in r & d will mark many of the new initiatives.