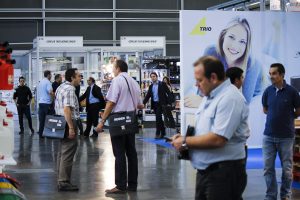 The leading distributors of the sector of DIY and hardware, that you make up the Organizing Committee of Eurobrico, together with its President, Luis Franco, and director, Alejandro Roda, they have met to continue outlining what will be the next edition of the contest both the organisational and content level. At the beginning of the day, Jaume Cladellas, Manager of the cooperative of hardware and DIY, He thanked the contest having chosen its facilities for this last meeting prior to the celebration of Eurobrico.
During the meeting, the Committee closed the program of side events that will take place in parallel to the trade show and which aim to provide the contest of content of maximum quality and interest to visitors and exhibitors. In this sense, back to Eurobrico the Area of inventors; Gateway news and also the renowned Eurobrico awards that recognize the best sustainable product; the innovation award and recognition for the best invention presented. On the other hand, consumers and their behavior takes on special importance in the Conference program prepared by the Committee. Likewise, Returns the workshop solidarity organized by Briconatur and, New in this edition, will be held a competition of installers organized by Leroy Merlin, among many other activities.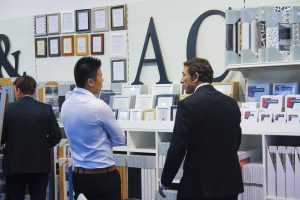 Another issue of great interest during the meeting was to inform attendees of the evolution of the program of European buyers, Eurobrico Business Class. With this initiative the contest convened in its last edition to a total of 180 professionals of large chains and buying groups from European and South American countries. "The objective of this edition is higher than that in number and quality, find a great buyer profile, aware of the interest that the national product quality, price and professionalism in the world of the DIY" says the President of the competition. By the time, have confirmed the visit to Eurobrico a large group of buyers of the Alliance Group, Bauhof, Byggmax, Byko, There were, United Hardware, Utility and Bricoma, all of them important responsible for purchase of countries such as Portugal, Belgium, Estonia, Switzerland, Ireland, Italy, Morocco and Iceland.
Eurobrico will open its doors at the Feria Valencia of the 28 to 30 September. The meeting took place at the facilities of the central of QF Plus in Barcelona.