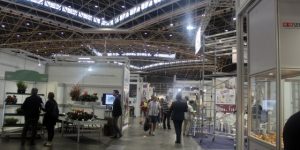 Eurobrico held its 10 anniversary of the 3 to 5 October. The International DIY Fair is the meeting point and reference point for all national purchasing power and large international areas. The contest recognizes the importance in the sector of the commercial agent, that's why, in this tenth edition you're going to be offered the important role you deserve.
Eurobrico wants to recognize the work of product prescriber and market knowledge of the commercial agent that makes it a fundamental piece of the gear between brands and small trade. By this, since the International DIY Fair, will offer a series of attentions so that they can make the most of the contest and further consolidate their figure within the sector.
In this way, desde la organización de Eurobrico se han pensado una serie de ventajas especiales para los agentes comerciales, entre ellas, destaca la creación de un punto de encuentro e información propio donde se encuentre la oferta y la demanda. Una herramienta fundamental para acercar al agente comercial la información que necesita para desarrollar su trabajo en los puntos de venta.
Con todo ello, se quiere poner en valor una de las piezas clave en Eurobrico, con la que desde la organización del certamen se está trabajando para que puedan aprovechar al máximo su presencia en la Feria Internacional del Bricolaje y así tengan en su mano todas las herramientas necesarias para cumplir con su labor de prescriptores.