Will soon offer les the full programme of activities can be found in the 10 anniversary of Eurobrico:
EUROBRICO Forum

Area of conference where the talks are held, presentations and discussions with great affluence of public issues such as:
Program:
3 OCTOBER
12:00-13:00 h. News KARCHER.
16:00-17:00 h. "Influencers DIY, the best brand prescribers". Talk given by AFEB
17:00-18:00 h. "Internationally protect your intangible assets".

Javier Sánchez de Pablos. Head of service support of directorate general unit of the OEPM
4 OCTOBER
11:00-12:00h. Manoamano "The new borders of the DIY". Talk given by MANOMANO

Francesco Caravello. Head of Business Development Southern Europe

12:00-12:30 h. "Situation in the DIY sector in the national market". Talk given by AECOC

Alejandro Lozano. Head of the Sector of hardware and DIY in AECOC.
Xavier Cros. Responsible Shopper View in AECOC.

13:00-14:00 h. Inventor ' s Pitch awards 2018. "New products for the industry". Talk organized by EUREKA
16:00-17:00 h. "Trends for fight against bad lighting". Talk organized by LEDVANCE LIGHTING.
17:00-18:00 h. "How to attract the young hardware store: Tulpik". Talk organized by HANDFIE – Cdecomunicacion
SPACE POINT OF SALE "IDEAS TO IMPROVE YOUR HARDWARE".


A space to learn how to optimize and monetize your business, both aimed at directors and owners of shops, as for providers who want to continue to improve. This space will also feature an exhibition area where there will be three daily presentations.
Space sponsored by:


Time passes dIAS: Wednesday 3 , Thursday 4 and Friday 5 October


10:30 to 11:00 h.
13:00 to 13:30 h.
16:30 to 17:00 h.

Antonio Valls. Director General of the company SystemShop Consulting S.L.
WORKSHOPS EUROBRICO


One more year, Eurobrico organizes your solidarity workshops by the hand of BRICONATUR where schoolchildren learn firsthand from professionals in the sector

Program:3 OCTOBER AND 4 OCTOBER

10.00-13: 30h. WORKSHOP DIY CHILD. SOLIDARITY DIY.
EUROBRICO It shows his more supportive side and organised one year more, the Solidarity workshop of the DIY taught by BRICONATUR and with the support of the Fundación TXEMA ELORZA. Will be active workshops where children can perform a DIY project with the aim of promoting the assimilation of supportive and participatory values, In addition to the fine and coarse psychomotricity in creating a project of DIY and highlight the importance of plants in the home environment, and enhance the care and maintenance of plants
The charity project This year is intended to raise awareness in society about the situation of the Group of women that works the MABEA Foundation.
INVENTOR'S PITCH


Area of innovation organized by EUREKA, that you will be exposed innovations through speech.
Space sponsored by:

GATEWAY NEWS – Awards eurobrico
See in a same space exhibition differential all the novelties that have our exhibitors. Exhibitors may submit up to 3 novelty products, and may qualify for the different prizes.
News submission form: Access directly from here
AWARDS EUROBRICO, the delivery will be carried out in 3 prizes valuing the following concepts:

Product innovation
Innovation in packaging
Utility for the professional
The final bricolador/client utility
Sustainability (use of recycled materials, less environmental impact in their manufacture, etc…)
Corporate social responsibility (RSC)
Energy efficiency
CONNECTED HOME


A new space with the latest trends in solutions for the home. Efficient connectivity. Home Automation, Intelligent lighting, Security, connected garden…)

Time passes dIAS: Wednesday 3 , Thursday 4 and Friday 5 October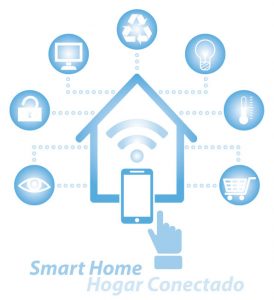 INVENTORS AREA

Space next to the exhibition featuring the most innovative inventions within the sector.
10ANNIVERSARY EUROBRICO


The celebration of the 10th anniversary of Eurobrico join the night this year + Iberflora Green. A unique space where exhibitors and customers relationships of Networking in an ambienyou relaxed and tightened togethera variety of sectors and subsectors participating in the gala.

PARALLEL EVENTS
2 OCTOBER
16:00-20:00 h. Round table. "Are we ready for the garden of the future?". Room Ausiàs March. PRIVATE ACT.
3 OCTOBER
11:30-13:30 h. Presentation of the current status of the chain's sales Optimus.It organizes: Optimus. Room Ausiàs March. PRIVATE ACT.
5 OCTOBER
16:30-18:00h. Regulations and security companies, a threat or an opportunity?. They impart the lecture Oscar Flores and Ivan Rodríguez. It organizes: APECS. Spain's Locksmiths and security professionals Association (APECS).

Room Ausiàs March. PRIVATE ACT.