Of the 4 to 6 October, Eurobrico celebrates its 11 Edition.
Exhibitor information
EURO

BRICO
EUROBRICO is the International DIY Fair, the meeting point for all the national purchasing power and large international supermarkets. It will have a selected sample of the most prestigious firms in our market.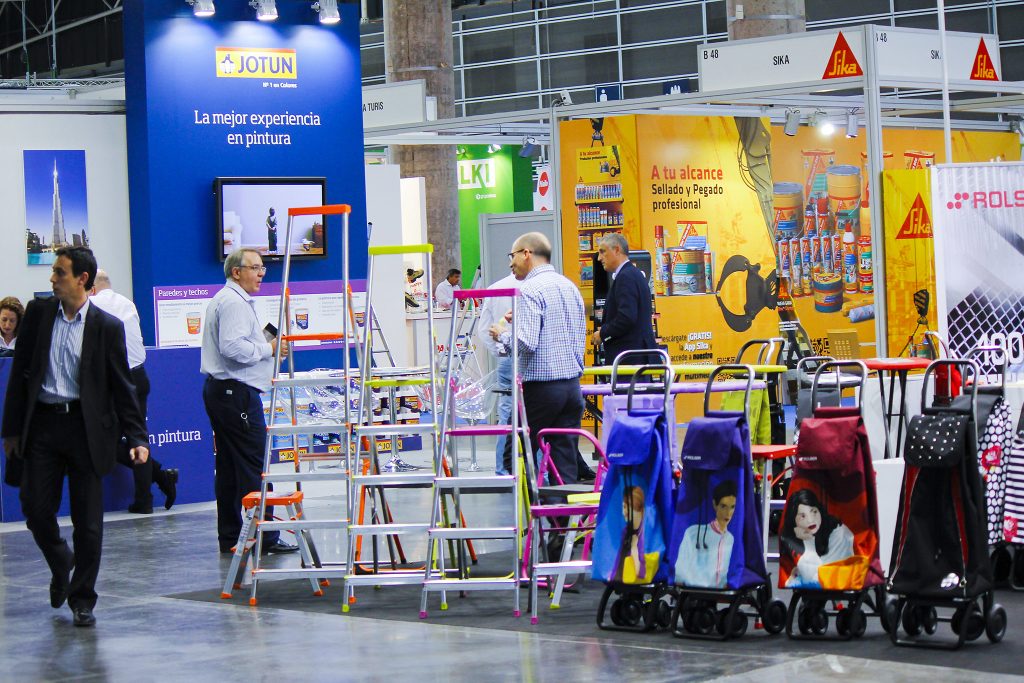 Easy, economic, professional and cost-effective
Exhibitors have the advantages to participate in EUROBRICO, Economic and easy to organize stand. Here you will find all the documentation necessary to assess their exposure.
Promote your participation in Eurobrico
To optimize their participation, We recommend some of the following actions:
Download is the images that you offer for websites, newsletters and material in this way promotes your exhibition. (see below)
Send the invitation electronic that you will provide the competition. In this way clients can access the enclosure free and no queues.
Insert a banner of the fair in your web page to remember his presence in the contest
Communicate in their newsletters your participation in fair and the activities you have planned during the event
Insert the information of the fair and its stand in your e-mail signature foot
Insert a summary of the fair in its advertising in specialized media
Social networks
Report to its customers and potentials of your trade fair presence.
Forward the event to all your contacts.
Hang their press releases on our facebook so that they are seen by all followers of Iberflora
Retuitee interesting information of the event.
Press
Send us your news to publish them in the press kit, given all the media, both national and international (msanchez@feriavalencia.com)
Send us the agenda for their actions during the fair.
Mention in the notes of press that send your company to them means that will expose in Eurobrico so their potential customers know how meet is with you.
Download the promotional banners
Frequently asked questions
EURO

BRICO is a consolidated event and an international benchmark.
10 EDITIONS HELD
Data last edition (2018)
I need additional services
I am looking for personalized advice