THE LATEST HOME IMPROVEMENT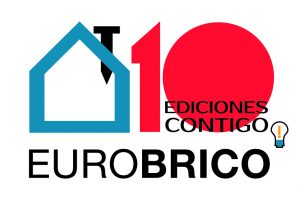 Of the 6 to 8 October, Eurobrico celebrates its 11 Edition. The international fair of DIY is the meeting point for all the power of purchase national and international supermarkets.
THE ENTIRE OFFER:

DIY

Hardware

Garden

Decoration

Construction

Services
ALL DEMAND:

Medium and large surfaces of DIY

Cooperatives of hardware and DIY

Main groups of purchase

Large areas of power

Major sectoral trades

Garden Centers

Shops and chains of decoration

Industrial supplies

Large European distributors

Construction of warehouses

Online Channel
ALL THE ACTORS:
Director-general
Manager
Director of expansion
Purchasing Manager
Director of store
Purchasing Executive
Warehouse Chief
Owner of trade
Chief of section
Head of Sector
Responsible for international purchases…
EUROBRICO IS THE MOST IMPORTANT FAIR OF THE SECTOR
It brings together the main national actors: large and medium-sized surfaces , cooperatives, shopping groups, proximity shops, large chains… of all the sectors related to DIY, Garden, hardware & decoration. Meeting point where you'll deliver your products to potential customers with power to purchase national and international supermarkets.
PRESENCE OF MEDIUM AND LARGE INTERNATIONAL GROUPS.
Trade missions already arranged with large European chains of DIY and gardening. Today more than ever exporting is key and foreign agents are very attractive to the Spanish supplier for price, range and service.
EUROBRICO BUSINESS CLUB
Exclusively intended for visitors with a personalized VIP visitors service.
All channels of the sector. All players in the channel.
EUROBRICO & THE GARDEN LOUNGE

A full showcase professional located in the level 3 Pavilion 4, that combines the specificity of the offer of them products and services for the creation and maintenance of a garden with them subsectors that earn share of market in them large and small channels of distribution as are them pet and them proposed for gift, decoration and Christmas.
EUROBRICO & COMMERCIAL AGENTS
This year Eurobrico supports, more if possible, the figure of the agent commercial. A reference in the sector by its knowledge of the market and its ability to adapt to changes that occur. The commercial agent brings a great value to the distribution of products and services for the hardware and DIY.