E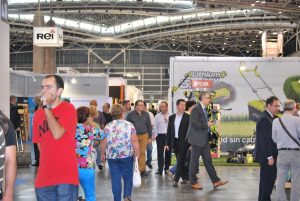 urobrico has started its marketing and, in less than a week, already counts with the participation of the 50% of the companies that came in 2014, so the Organizing Committee predicts a good fair.
The reference event in Spain for the hardware and DIY sector will open its doors next month of September, specifically in the 28 to 30 at the Feria Valencia. And once more EUROBRICO will once again bring together the entire offering in the DIY sector, hardware, Garden, decoration and construction, in one the "Home & Garden Improvement".
The appointment will be the 100% demand: proximity shops, large and medium-sized distributors, cooperatives, purchase groups, building material chains, large areas of power, decoration stores, Gardens centres, industrial supplies, bazaars… as well as large global distribution chains.
Eurobrico working on the development of an ambitious programme of recruitment of European buyers familiar with the high quality, the price and the wide experience in the business of Spanish companies that endorse their professionalism. With the program Eurobrico Bussines Class, the event attracted in the last year to a total of 180 professionals belonging to large chains and buying groups from European countries including Belgium, Italy, Germany, Poland, Ukraine, Russia and the United Kingdom, and South of the American continent with buyers from Argentina and Uruguay.
The garden room of EUROBRICO, co-organized with Iberflora – International fair of plant and flower, Landscaping, Gardening, Technology and Bricojardín -, competition with which he shares dates of celebration, power your showcase in a space that brings together the equipment and garden care products, represents a point of union between the two samples and multiply their synergies since both sectors share distribution channels.
In addition, simultaneously in other halls of the compound other fairs that EUROBRICO share synergies will take place: Ecofira, Egetica and Laboralia meet some 800 exhibitors in 70.000 square meters, with a forecast of more of 30.000 attendees.
All together demand and offer of the 28 to 30 September at Feria Valencia.