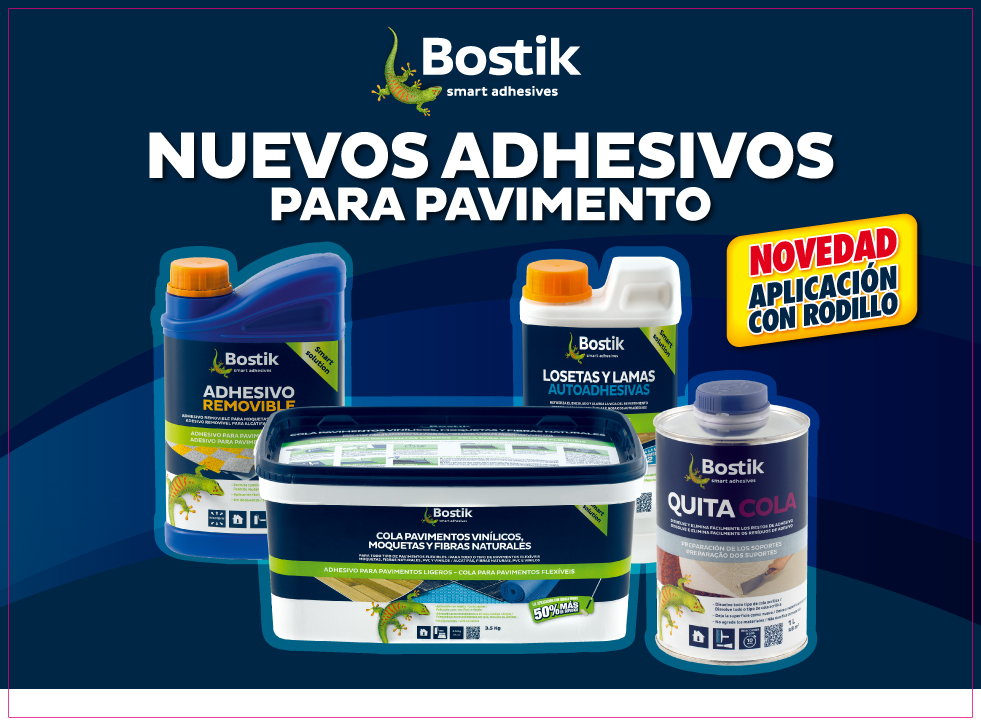 Bostik provides a response to trends in the market of flexible pavements and is positioned as the partner of consumers by proposing complete solutions for the installation of carpet, Vinyl, natural fibres, slats and tiles.
Bostik presents at Eurobrico 2014 its new range of adhesives for resilient floor coverings completely applicable to roller. The roller use allows a quick and effortless application (apply foot) as well as one less adhesive consumption (up to a 50% more than rendimmiento).
The range has been designed following an intuitive segmentation. Composed by an adhesive carpet, vinyl and natural fibres, an adhesion promoter for tiles and adhesive strip and a removable adhesive which allows easily redecorate soils, adapting well to the current offer of the DIY channel flexible pavements.