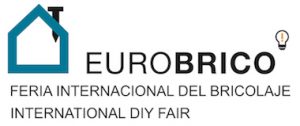 One more time, the international fair of DIY, EUROBRICO, It supports the work of the Foundation Txema Elorza and sponsors the 7th business training day "Building the future of proximity hardware". Esta iniciativa está dentro del plan de acciones que el certamen de Feria Valencia desarrolla en apoyo al sector del bricolaje, acercándose tanto al comercio de proximidad como a grandes cadenas de distribución.
La jornada incluye una ponencia de Pablo Foncillas, IESE Professor and one of the foremost Spanish experts in e-commerce, y una Mesa redonda en la que se debatirá sobre la situación actual, las barreras y los retos a los que se enfrentan las tiendas del canal de proximidad y en la que participarán destacados ferreteros. Also, tendrá lugar una ponencia sobre Empresa Familiar, "Características diferenciales de la gestión de las empresas familiares" impartida por Luis Delgado. En ambos casos, los asistentes podrán participar activamente y contrastar sus experiencias con los ponentes.
La jornada está abierta a propietarios y responsables de ferreterías, do-it-yourself shops and industrial supplies. El aforo está limitado a 200 personas y las invitaciones se cursarán por riguroso orden de petición.
El acto tendrá lugar mañana martes, 21 November, en las instalaciones de Coarco, carretera General del Sur, 59 – 38107 – Santa Cruz de Tenerife.
For more information:
Foundation Txema Elorza
Annac.deza@fundacióntxemaelorza.com